Welcome to our Dodgy world
Dodgy Jack have one simple philosophy. We believe that if we enjoy, really enjoy, playing the music we love – you'll enjoy listening, drinking  and/or dancing to it. 
​During the dark days of the lockdown we have been hard at work (in a socially-distanced manner), crafting a set that is sure to get you moving, spill a bit of beer, tinkle a bit white wine and have a laugh. 
​Just listen to the sample from one of our gigs...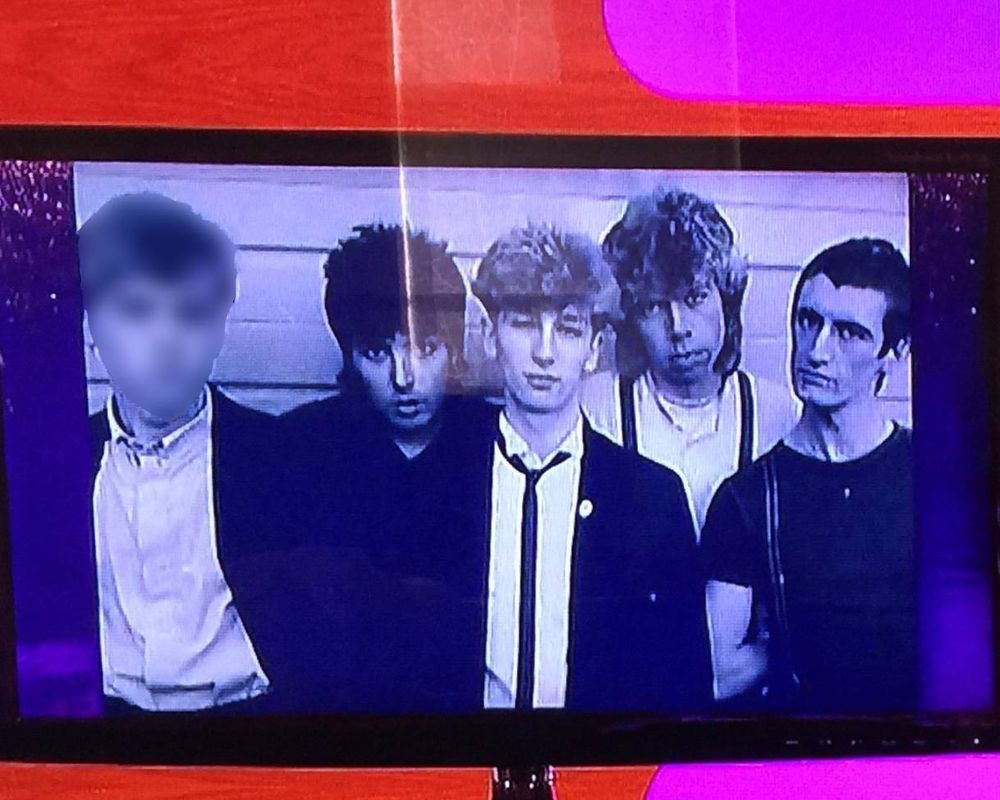 Fey Thoughts
by Simon le Fey

I once belonged to a boy band in Bath the '80s. Although the boy part of the description wasn't really accurate.
I was in my late 20s and the guitarist and drummer were both even older.
And yes, they did fire me.
However the keyboard player did go on to become famous – very famous.
More details will be provided via an after-gig slide show. But the picture shown at left is a clue.
Speaking of fame, I did once have the same hairdresser as Tears for Fears.

The biggest venue I ever played was Gold Diggers in Chippenham with another Bath band, called Frame by Frame.
We played to 2,000 young farmers and other assorted livestock. We shared a stage with the Stranglers, Style Council and The Boomtown Rats.
But not on the same night. 

Nowadays I like collecting bass guitars, and lying about my past.